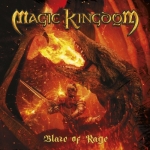 Interview
FREEDOM CALL (English Version - 2014) - Chris Bay (Guitar and vocals)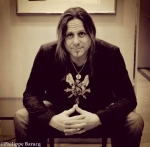 One month to go before the release of "Beyond"! FREEDOM CALL is back with a new record and an upcoming headlining tour! Chris Bay woke up early to answer our questions, what an honor!
Everybody's in a great mood, so let's go!

SBM: Hello Chris! First of all, thank you for answering our questions! How do you feel now that "Beyond", the brand new album, is about to be released?
Chris Bay: Oh I have to say that the entire band is feeling a little bit tired, because we worked a lot last year, we had to record the new album during a lot of shows and tours we did last year. But on the other side we are totally happy to have this new album on the run, a new upcoming tour that is booked from March, so it's like losing a big weight of your body when your give the mastered tape to the company and you can say "
Ok it's booked, it's closed let's go to the next step, to the tour
". Yeah I think it makes you feel free to give the mastered tape to the record company and say "
It's done
".
As you said you're tired, actually in the end of 2012 you toured with Luca Turilli to promote "Land of the Crimson Dawn", you spent 2013 touring and touring again with the release of your "Best of" and the "Masqueraded CD", so tell me: When did you find the time to write "Beyond"?
(
Laugh
) That's a good question! I started to write the songs very late and I put myself under pressure, so I told my company "
Ok, let's release the album in February 2014
" and I think I told it one year before.
I'm personally working in a better way; I'm more concentrated when I'm under pressure, when I have an aim, a deadline to finish my work. Then I'm able to find the right time and the right inspiration to write new songs and on the other side I would spend more time with different things like going on vacation, doing some sports or hanging around, so I'm really more concentrated when I have a deadline.
So your work alone during the writing process…
Yes it's the first step to write new songs. All the members of FREEDOM CALL are writing songs, and on the new album all the members are involved in the songwriting. But firstly, all members are working separately. I have to collect all these ideas, all the inspirations for the music and the lyrics for myself, just to find the right direction of the songs and the melodies.
And the next step is when we are working all together on lyrics or some arrangements, but first we start separately.
And it might have been a little bit more special on this album because you have a kind of new line up. I say kind of because Ilker was in the band in the early years and Ramy play with you since "The land of the Crimson Dawn tour". What happened to get all these changes?
I think that lineup change is one of the usual things which can happen in a band which can't pay as much money for the shows or the performances in the studio, and I think it's a usual development of a band that some members are changing their mind. For example our previous bass player became a father two years ago and he couldn't travel as much as we did before, and Klaus Sperling, our previous drummer, was too busy so he could travel. But I'm very happy to welcome Ilker again in the band because he is one of the cool former of the band and I think he was one of the faces of FREEDOM CALL from the beginning so I'm very happy to have him back in the band.
And also our new drummer Ramy Ali is getting perfectly in the lineup and both of them are ready to go everywhere, to do everything for the band and that's the right attitude for a band like FREEDOM CALL, we're touring a lot and we try to play as many shows as possible. I think there's a big difference between the lineup we had with "
The Land of the Crimson Dawn
" so we can start again with the "
Beyond
" album.
And talking about the past; on "The Land of the Crimson Dawn" you made a reference to the album "Eternity" with the song "Back to the Land of the Light"; and now you're making a reference to your first EP "Taragon" with "Knights of Taragon". Is it a kind of celebration that you want to do in each album?
Oh maybe! But I didn't do that on purpose. I think it's FREEDOM CALL, we started with ideas like the "Nation of Taragon", all these fantasy things and I didn't want to leave all these ideas, I really love playing with words or pieces of the history of FREEDOM CALL.
I think I just would say that the next song will be called "The Land", and everybody would think "Oh it's the Land of the Light" or whatever and I really like to play with words and to play a little bit with the history of FREEDOM CALL albums, so the song "
Knight of Taragon
" may be a big blink in the eye, it's like we were noticing we are back and that we found the right connection to the first three albums.
And there is one word you're playing with… In our previous interview you told us that you should stop using the word "Warrior" even if you like it. But I can see that you're still using it on the song "Heart of the Warrior". What do you have to say about that?
(
Laugh
) Yeah but this song wasn't written by me, it was written by Lars and I already told him "Hey man I told everybody that I can't use the word warrior for the next album". And I didn't do it in my songs; it was his idea so I can't stop him; But it's FREEDOM CALL so we can use the word "warrior" so I don't care.
Totally in the mood of FREEDOM CALL!
(
Laugh
) Yeah Exactly!
It's musically in the mood too; we have epic and melodic song, some typical FREEDOM CALL stuff like "Coming Home" or "Knights of Taragon", with catchy melodies, and we have harder stuff like "Beyond" or "In the Rhythm of the Light". So what is your favorite song and also your favorite kind of songs?
Hum concerning the favorite song it's a hard question… It's changing from day to day but right now it's definitely "
Beyond
" because it's so colorful with these different parts, it's very long, it's close to eight minutes but it doesn't make me bored, when I listen to it, time is flying and that's why I love it, and it's also a little bit different from the usual FREEDOM CALL melodies with fast beats, big choirs and nice melodies. So yeah I prefer all these songs which are a little bit different from the usual stuff.
And what about "Journey to Wonderland" ? It's a freaky happy and entertaining song; can you tell us a little bit more about it?
Oh yeah, I think that it's one of the songs that was written very quick; I started to write the song in the morning and I finished it in the afternoon, so it was very quick and I think that it's a catchy melody and in my opinion nothing special is happening in the song but the result is that something happen with myself while I listen to the song I feel like I have to do something after the song, some activities like sport or moving myself after listening the song, it's a very special thing.
You have released a special edition of "Beyond" with live and unplugged songs recorded during the last show as special opening act on Luca Turilli's tour. Why did you choose to release these songs in the "Masqueraded" version?
Well I think it was just an idea because we played one show with Luca Turilli's Rhapsody in our home town Nuremberg and we decided to support them as a special guest with a very special show and we had the opportunity to record this show and it's the reason why we rearranged songs like "
Freedom Call
" or "
The Quest
" in an unplugged, almost acoustic version, just to have it special, it's an exclusive material and probably we will never do it again… So be happy we never do that again! (
Laugh
)
(Laugh) Ok let's don't expect it on the upcoming tour, where you're back as pure headliner. How does it feel to be back in this position?
Well FREEDOM CALL was playing so many years as a special guest or as support for other bands and since the previous albums "
The Land of the Crimson Dawn
" and "
The Legend of the Shadow King
" we have started to play as a headliner and it's running very well and so we can underline that FREEDOM CALL will not be a support or a special guest forever. So I think it was an important moment for FREEDOM CALL to split and go our own way and to go in a new process and now we got it: FREEDOM CALL as a really self standing band and we go our own way as a headliner, and that makes you a little bit free, makes you feel proud.
Many fans are coming to our concert and are enjoying the time listening our music.
And what's been already booked for the upcoming tour? Can tell us the road trip?
Oh yeah! First, as we have a new lineup, and the Caribbean will be happy to see the new members of FREEDOM CALL, it will be a great show in all positions, and we will introduce the new album and I think we'll find the right mixture in between the older songs, the songs of the previous albums, and the new songs. So I can guarantee that all the people will have a great happy metal party during our concerts, they will enjoy the show and we'll give the best we can.
So you'll be quite busy this year I guess, and as you seem, at least recently, to release an album by year, what can we expect for 2015?
(
Laugh
) You know, 2014 just began, so I hope that everybody, you as well, will be healthy, and that the world will exist and that everything will be fine, even in 2015. And FREEDOM CALL will exist in 2015 hopefully, and probably we'll tour, it's exactly what we like to do, and I think that 2015 will give a start to a new album, but I'm not the kind of person who likes to plan things a long time before, so I think that time will tell what will happen in 2015. I don't know but I'm an optimistic person so I think it will be a great year, like 2014.
I hope so Chris and I think we've come to the end, so I let you the final words if you want to conclude, or let a message for the French fans?
Well thank you so much for this great interview, and I want to say that there's something special with French fans, we toured last year, in 2013, we played a lot of shows, especially in France and everybody in Germany was just saying "
Yeah why are touring so much in France and not in Germany
"? (
Laugh
)
Then I say "
Because maybe French people are more interested in FREEDOM CALL than German people
". We love this country very much; we played in a lot of different areas in France, and we are longing for coming back to France soon, in April. We are looking forward to have a very good time with the French people!
Message will be passed! Thank you very much Chris, have a nice day!
Thank you very much Nicolas, have a nice day and enjoy your life!
Thanks!
Vues : 1863 fois